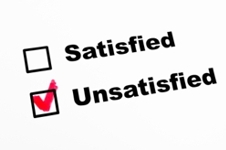 Providing CCTV services to small and medium businesses is no easy job. You not only have to deal with a client who mostly has no working knowledge of CCTV, but also who is keen to secure their office/warehouse with a tight budget. Explaining the solution goes down well, but the issue jumps in while discussing the cost of the solution. As a responsible CCTV solutions providing company in UAE, we have tied up with known brands that provide valuable products and value for money. However, most clients do not understand the advantage of a known authorized brand over obscure companies (in reality 'local retail shops') ordering bulk cameras from Far Eastern countries at cheaper rates and quality. Below are top reasons why you should stretch your budget a little more and opt for a known brand instead of choosing obscure and unknown CCTV suppliers.
Industry standard quality and consistent system performance:
Known brands follow industry standards with

regards

to the material, lens and

chipsets

within cameras. They follow certain compliance guidelines (known as Ingress Protection or IP) when it comes to

casings

of cameras to ensure their longevity. DVRs are installed with properly tested operating systems whose firmware can be updated from the distributor anytime. Remote logins are featured with optimal speed (subject to-site internet speed) & enhanced with apps for Apple and Android smart phones and tablets

.

Non-branded cameras, on the other hand, fail to provide any such documented information and do not last

longer

based on personal experience. DVRs failed to take backups of more than an hour and returned with corrupted video files or a hanged system. Remote access features are not guaranteed to work. One unit of the same brand may login while the other may return a login error. Tests conducted in RSI's lab did succeed in the

login but

resulted in a hanged video after few minutes on a 40MB internet connection and access from the local network.
Qualified support staff and after sales service:
Known brands have a licensed local presence with well trained support staff that provide trusted information about the product both pre and after sales. Warranties between 1-3 years are provided with phone support for configuration issues. Any issues during the warranty period are handled locally by qualified engineers where the device is either professionally repaired or replaced depending on the nature of the fault

.

Non-branded retail outlets do not provide any documented warranties except for verbal confirmations to look

in to

matters once popped up. Personal interactions with such staff have resulted in denial of the problem to be a manufacturing defect and eventual refusal to look

in to

the matter without a charge. A typical statement which we usually heard is 'You are the only ones who come back with complaints, no other reports such matters'.
Wide range of cameras and solutions to choose from:
Known brands have a dedicated R&D staff who

keep

coming up with new models and features that help to extend our solutions to wider audiences. Cameras ranging from indoors, outdoors, dust proof, water proof, night vision, speed dome, number plate recognition and many more features which help service providers like us to cater to ever expanding and diverse requirements of clients

.

Non-branded cameras come with certain fixed features which can only cater to homes, small offices and storage warehouses accompanied

with

the aforementioned limitations.
Value for money and ROI:
Known brands live up to their expectation and run consistently. This means that whenever a video playback or backup is required, it is there to serve its purpose. Your investment to monitor and protect your staff and assets is

paying

back and you can sit back and carry on with your work and not worry

for

what is going on in

office

.

Consider all the above points and decide yourself whether

your

'low cost money saving' solution can give you what you were expecting from it. We have faced instances where clients called us to retrieve a certain video from an unknown brand system which failed to download consistently more than 3o minutes of video.
The above is based on our personal experiences with branded and unknown solution providers in the UAE. As a responsible CCTV consultant, I have made it a practice to clearly specify the plus points of going ahead with a known brand and the aftershocks of unknown brands. Those looking for a reliable and consistent CCTV solution that fits their budget and ensure ROI, can contact us to learn more about the various brands we deal in and how each can help you depending on your requirement and budget.
RSI Geeks has provided successful CCTV solutions to clients all over Dubai, Sharjah, Abu Dhabi and other Emirates which include retail outlets, offices, warehouses, industrial setups, restaurants and oil storage facilities.
Muhammad Iqbal is a graduate in IT and is the Technical Manager at RSI Concepts. He is fond of CCTV solutions, Interactive Kiosks and has worked for major names across UAE providing them with various IT solutions over the years