It has long been established as a well known fact, considering Apple Inc's past endeavors with it's product launches every year at there WWDC, that unless and until it is shown to public by the CEO of Apple (RIP Steve Jobs) itself at the WWDC, you can never be sure what to expect from its product launches. It can be new devices to software updates to new line of products. No one knows what it will be, except the people involved (who apparently are sworn to secrecy at all levels).
This secrecy has worked out pretty well for Apple over the years as they have utilized it to there advantage as a Marketing tool. As the stage sets every year, everyone from Apple Fan boys to tech industry Guru's are glued to there computer screens desperately waiting for what Apple has in the bag this time round for them, either to leave them awe inspired or disappointed.
But considering Apple Inc.'s track record in mind, we have to have a New iPhone every coming fall of the year.
Although Apple is quite adept at keeping it's products secret, there has always been bits and pieces of information that keeps popping up from different sources about the new products that Apple is coming up with.
As we know that an iPhone is a MUST every Fall, so here we present a roundup of all the rumors that have come about over the last couple of months about the upcoming 'New' iPhone.
So here it goes…
1. Models
Apparently this time round, if the rumor mill is correct and if the pictures shown are accurate, then expect 2 different models of iPhones this year at the WWDC. The naming of the iPhone has always been a secret but as the rumors go they will apparently be called "iPhone 5S" and the "iPhone 5C"
iPhone 5C will be a cheaper iteration of the iPhone, apparently targeted at the lower end market, in order to compete with the cheaper iterations of the Android devices now readily available from different Android phone manufacturers, and successfully too. As for what my analysis is concerned, I think that Apple Inc. is banking in on the success of the cheaper iPad Mini which was launched last year and met with huge success, Apple sold millions of them within Weeks. So a cheaper iPhone will always be a welcome sight for people who are low on budget but still want to experience the Apple Phenomenon.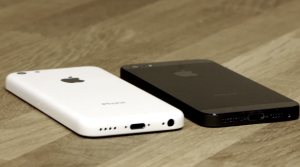 2. Design
If Apple sticks to its past legacy and does things the same way round this year, then expect the basic shape of the new iPhone 5S to be the same as the current iPhone 5, this has been concluded keeping in mind what has happened in the past with the iPhone 3G/3GS and the iPhone 4/4S. So don't be too disappointed if the looks of the device are almost the same as the iPhone 5. Another rumor doing the rounds, if the pictures and leaks are to be believed is of a Gold/Champagne and Graphite/Gray color iPhone 5S. If this is true then people who have an affinity for shinny golden bling stuff are in for a treat.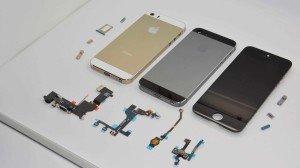 iPhone 5C will be a breath of fresh air if it turns out the way the rumor mill is expecting it to be. As the rumors go, so far, leaked shots of the handset's alleged back cover have revealed that the iPhone 5C could be offered in white, black, blue, green, red, pink and yellow. The overall dimensions of the iPhone 5C are said to be 124.55 x 59.13 x 8.98 mm.

3. Specs
This is another area which is kept TOP SECRET until the launch itself, but as far as the rumors are concerned expect a better and most likely a faster A7 processor in the iPhone 5S, an upgrade to the A6 processor which powers the iPhone 5, and an improved camera with dual LED flash. The iPhone 5 uses single LED flash, but the 5S will reportedly get a second flash to help offset discoloration in photos and improve pictures taken in lower light. Some sources claim the two flashes will be different colors to give images a more natural feel.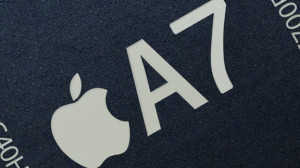 Meanwhile, the iPhone 5C is expected to still use the A6 processor, but the differences to the iPhone 5S internals are surprisingly minimal. Both models are expected to contain a larger 1600 mAh battery, an 8 MP rear-facing camera (same as the iPhone 5) but a better camera may be in line for the 5S, and a 326 PPI display. Rumors also suggest the iPhone 5S may add an expanded 2.0 aperture, in comparison to the 2.4 aperture of the iPhone 5C camera.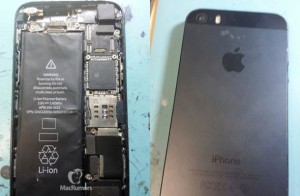 One of the key changes as far as hardware is concerned is a rumored biometric fingerprint reader for security. Apple acquired a company called Authentec that specializes in this exact technology about a year ago, and a few line of code tipping off a strong possibility of this feature, showed up last month in an iOS 7 beta. Combine that evidence with some apparent leaked images that appear to be iPhone 5S internal components that have plenty of room for a fingerprint scanner, and you've got a pretty compelling case.
Compared to the iPhone 5, these rumored 5S parts have a redesigned home button with a curious new cutout in the section next to it. So if the fingerprint scanner is real, what does it mean for you? No more typing in a four-digit PIN, because your fingers are your passwords. And your iPhone, overall, could be a lot more secure when it comes to mobile payments and other secured services.

4. Software
Well this one will be not a surprise at all as Apple has already launched the iOS 7 earlier this year with the Beta already hitting the phones of all Apple Developers and even Non-developers who have Apple Developer as there friends, who are hooking them up with the iOS 7 Beta.
The OS has been completely and beautifully revamped with a flat, minimalist design. It's better in every way, with different fonts, color schemes, and icons. It has more 3D, layered depth and translucency, so you can focus better on what you're working on.
iOS 7 also has a brand new Control Center that you can access by swiping from the bottom to access essential apps like camera, calendar, and so on. Apple's also improved upon the layout of the Notification Center, which organizes notifications into today, all, and missed. Multitasking works for every app in iOS 7. You can browse through every app that's live by simply swiping through icons that look like cards. Siri now has a man's voice too, if you're into that, and has been generally improved upon. Safari has also been updated, as have the camera and photo apps, and AirDrop is now available on iOS. I really like what I've seen from iOS 7 so far, and we will certainly see even more improvements when the final, polished version drops next month.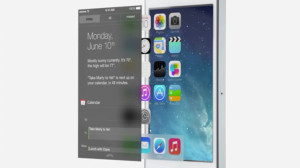 In the End:
Well, I will repeat it once again, that all that I have mentioned above are just rumors that can either turn on the right side or the left. So all we can now do is wait and watch for the WWDC event on September 10th 2013  that has been announced by Apple.
Lets hope all that good things that we are expecting come up true and lets hope lots more features are in the bag for Apple Inc. to surprise us as always.
Nabeel Naseer is an IT professional who loves technology in all it's forms. He is a hardcore tech geek & always has something to say about it in all it's flavours. In his free time Nabeel loves photography & usually snaps as a hobby but takes it seriously whenever required.